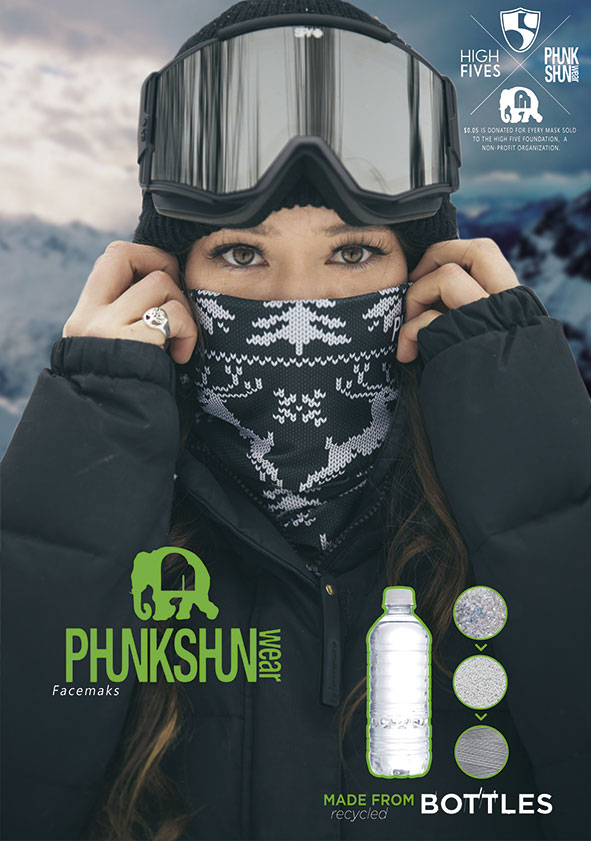 Phunkshuwear, loves our environment
Phunkshuwear, loves our environment
https://trendundsport.ch/wp-content/uploads/PHUNKSHUN-Plakat-final-new-web.jpg
591
841
TREND & SPORT
TREND & SPORT
https://trendundsport.ch/wp-content/uploads/PHUNKSHUN-Plakat-final-new-web.jpg
We are proud to present such an environmental friendly product with PHUNKSHUN!
The facial masks are made from recycled PET bottles. In production, 170 trees can be saved and no water is wasted. Therefor it does not only protect us, but also our environment.
The stylish designs, which are available in different materials and heat factors, are a modern and at the same time functional accessory on the ski slope.
Simply a great product!